Hello there! I have this fabulous Halloween card to share with you that is clean, simple and showcases another use of the awesome Swirly Scribbles Thinlets. These dies never leave my desk. I have about a million ideas in my head of what to do with those 3 swirly dies that I'll probably end up wearing them out. What a great investment and you don't even need the coordinating stamp set! This is part of the Paper Craft Crew Holiday 2016 Catalog Preview Series that Rick Adkins and myself are presenting to you.
A few weeks ago, I made a snowman card using these dies. Today's card is a pumpkin. I used the largest die in the set with all new Stampin' Up! 2016 Holiday Catalog products that you can order from on September 1. I haven't been disappointed with this catalog yet and most of the stamp sets coordinate with dies from the Annual Catalog stretching your craft budget even further. Not only that, there is a tremendous amount of stamp sets and dies that are truly year-round. It's all staying in my craft room when the catalog retires. I have managed to match up so many retired dies and punches that you can use with images from both catalogs and it's great. I'll have to get a chart together. I was working on one and then decided to pick up my room a little bit. I have managed to lose a stamp set and a few other critical items that were on my desk and are now nowhere to be found. I'm not getting this at all.
I also have a process video for you that will show you how I made this card because I'm pretty sure you might be wondering how I got the adorable Old Olive leaves for my pumpkin.
I've decided to also use this video as a guinea pig to do my first voiceover. I have to edit myself and I get bored. I need to learn how to speed up my videos and do this. I've watched a lot of other crafty peeps start fresh, like I'm going to, and it's not pretty at first, but in time, they are now pro's and I need to get with the program. Sometimes old school rules….remembering David Bowie in the original Zoolander when he was the judge of the "Walk Off," need a little kick. For now, you're getting the real video.
Thank you so very much for stopping by to visit me today and God bless!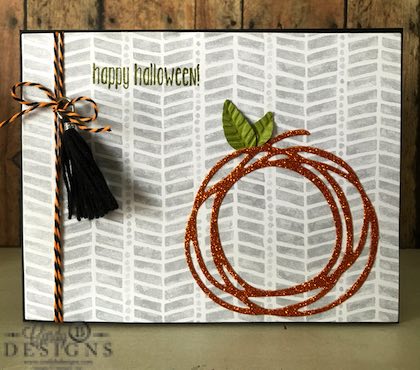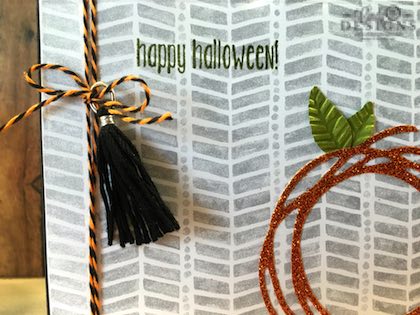 Swirly Scribbles Pumpkin Card, 2016 Holiday Catalog Preview Video Series